NHS Choices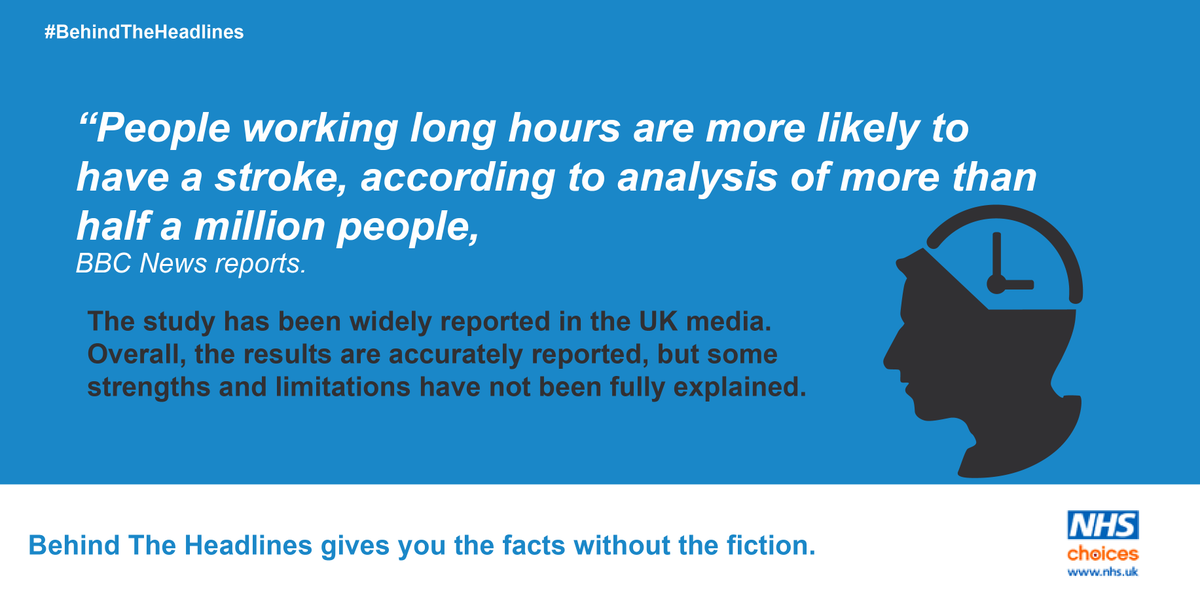 "People working long hours are more likely to have a stroke, according to analysis of more than half a million people," BBC News reports.
Researchers pooled the data from 25 previous studies that included more than 600,000 individuals who were free from heart disease or other types of cardiovascular disease at enrolment.
They found the risk of developing strokeincreased by a third in individuals who worked long hours (above 55 hours a week) compared with individuals with traditional 9-5 working hours. The association of long working hours with heart disease was less – only a 13% increase.
This study has several strengths, including its large size and the inclusion of published and unpublished studies, which removes the risk ofpublication bias. But the study does have limitations.
The idea that overwork can lead to serious illness and even death is not a new one. The Japanese even have a word for it – "Karōshi". But it is very difficult to prove direct cause and effect.
Read the full article via Working long hours 'increases stroke risk' – Health News – NHS Choices.